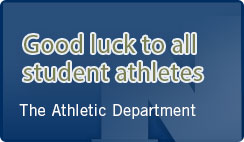 More Events

Girls Swimming & Diving @ Maloney/Platt

9/24/2019
3:45pm
Away - Maloney HS


Girls Swimming & Diving @ Middletown

9/27/2019
4:00pm
Away - Middletown HS


Girls Swimming & Diving vs Bulkeley/HMTCA

10/2/2019
3:45pm
Home - Newington HS Pool


Girls Swimming & Diving @ Manchester

10/4/2019
3:45pm
Away - Manchester HS


Girls Swimming & Diving vs Hall

10/7/2019
4:30pm
Home - Newington HS Pool


Girls Swimming & Diving @ Berlin

10/11/2019
3:45pm
Away - Platt HS

2019 Girls Swimming & Diving
Practice Schedule:
Week of September 16th: M, W, Th 3:30-6:00, S 8:00-10:30
Week of September 23rd: M 3:30-6:00, W-Th 3:30-5:30, F 3:30-6:00, S 8:00-10:30
Upcoming Meets:
Friday, September 20th: Away @ Middletown @ 4:00 pm
Tuesday, September 24th: Away @ Maloney/Platt @ 3:45pm
Important Dates:
Sunday, September 29th: Car Wash @ Newington Funeral Home 10 am - 2 pm
Newington opens the season with a victory over E.O. Smith.


Newington got off to a fast start against E.O. Smith with a first place finish in the medley relay with the team of Gabby Targonska, Erin Abrams, Lindsay Weaver, and Amber Rocheleau (2:03.15). Gabby Aquino (2:25.14) and Talitha Featherstone-Alston (2:25.42) then took first and second in the 200 free. In the 200 IM, Christine Nguyen (2:45.12) took first place while freshman Julia Remiszewski (2:48.56) took second with a best time of 2:48.56. Newington then saw another first and second finish from Weaver (26.83) and Targonska (28.90) in the 50 free. Hayley Caracciolo and Alexa DePase then made their diving debut. The first place finishes continued with Rocheleau (1:00.32) in the 100 fly, Weaver (58.57) in the 100 free, and Abrams (6:36.94) in the 500 free. Nadratowski (1:00.09) took a second place finish in the 100 free. The 200 free relay guaranteed the win for Newington with the teams of Nadratowski, Nguyen, Targonska, Weaver (1:51.55) and Jade Kennedy, Remiszewski, Allison Goegel, and Aquino (2:02.30) taking first and second, respectively. There were three automatic state qualifying times reached during the meet: Rocheleau in the 100 fly and 100 back, and Weaver in the 100 free.
Contact Coach Crystal by phone/text at 860-558-9334 or email at cconnery13@gmail.com or sign up below for remind updates.
All swimmers:
Please sign up for remind.
Use the link below to sign up for the Girls Swimming & Diving remind.com account for updates:
https://www.remind.com/join/k74f8d

|

|

Share