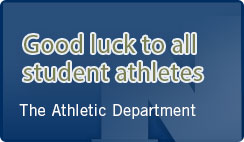 2021 Girls Swimming & Diving
New Swimmers/Divers & Incoming Freshmen:
If you are interested in joining the team for the 2021 season, please make sure to use the information below to join our Remind. This will ensure that you receive all updates about the upcoming season! If you have any questions please reach out to Coach Crystal through the Remind or by email!
Important Dates:
Registration: August 3rd - August 24th
First Day of Practice: Thursday, August 26th
Practices will begin promptly, so you should arrive 5 minutes prior to the start of your session. We do not currently have access to the locker rooms, so please arrive at practice in your suit. Make sure to have a cap, goggles, and water bottle with you at all practices. You will not be allowed to practice without a water bottle! Please continue to fill out your Wellness Self Assessment daily, wear your mask, and practice social distancing on deck.
****All information is subject to change****
Contact Coach Crystal by phone/text at 860-558-9334 or email at cconnery13@gmail.com or sign up below for remind updates.
All swimmers and divers:
Use the link below to sign up for the Girls Swimming & Diving remind.com account for updates:
https://www.remind.com/join/k74f8d

|

|

Share