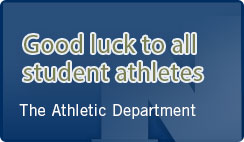 2021 Girls Swimming & Diving
Preseason Meeting: Tuesday, May 24th @ 3:00 pm in the pool balcony
Congratulations to Julia Remiszewski who earned All Conference recognition in the CCC West for her performance in the 100 backstroke!
Congratulations to all of our athletes who participated in the Class L swimming meet! Julia Remiszewski, Erin Abrams, Sophia Napuli, and Christine Nguyen finished 14th in the 200 medley relay, Napuli, Remiszewski, Stacey Sheno, and Nguyen finished 16th in the 200 free relay, and Napuli, Abrams, Nguyen, and Remiszewski finished 17th in the 400 free relay. Erin Abrams qualified for finals in the 100 breaststroke and finished 23rd overall. Julia Remiszewski finished 25th in the 100 backstroke at state trials.
Congratulations to Myranda Parker and Shannah Gray who placed 18th and 23rd overall in the Class L Diving Championships meet!


****All information is subject to change****
Contact Coach Crystal by phone/text at 860-558-9334 or email at cconnery13@gmail.com or sign up below for remind updates.
All swimmers and divers:
Use the link below to sign up for the Girls Swimming & Diving remind.com account for updates:
https://www.remind.com/join/k74f8d

|

|

Share