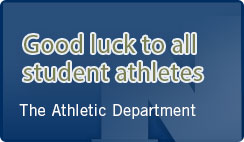 2020 Girls Swimming & Diving
Important Dates:
Virtual Preseason Meeting: Monday, May 24th @ 3:30 pm
Practices will begin promptly, so you should arrive 5 minutes prior to the start of your session. We do not currently have access to the locker rooms, so please arrive at practice in your suit. Make sure to have a cap, goggles, and water bottle with you at all practices. You will not be allowed to practice without a water bottle! Please continue to fill out your Wellness Self Assessment daily, wear your mask, and practice social distancing on deck.


****All information is subject to change****
Contact Coach Crystal by phone/text at 860-558-9334 or email at cconnery13@gmail.com or sign up below for remind updates.
All swimmers and divers:
Use the link below to sign up for the Girls Swimming & Diving remind.com account for updates:
https://www.remind.com/join/k74f8d

|

|

Share